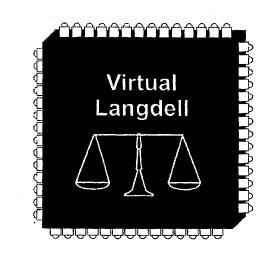 Books published through eLangdell® are the result of the inspiration from the original inventor of the case method - Christopher Columbus Langdell - Dean of Harvard in the late 1800s. CALI's basic idea was to "virtualize" the casebook so that it can be remixed and repurposed - and this is vital - after publication. This gives law faculty the agency to make changes to a book that is specific to their teaching goals. Most of CALI's books are distributed under a Creative Commons license that allows faculty and students to re-arrange the text, add commentary, delete unwanted sections and re-publish the result back to their students (in the case of faculty) or as a personal study aid (in the case of students) without having to contact CALI or obtain special permissions.  That's the beauty and simplicity of open educational resources (OER) and of the Creative Common licensing.  

 

Another way of thinking about this is that CALI has virtualized - Virtual Langdell® - the Langdellian casebook model. 

"...Langdell applied the principles of pragmatism to the teaching of law as a result of which students were compelled to use their own reasoning powers to understand how the law might apply in a given case."

From the Wikipedia article on Dean Langdell. 

 

At CALI, we believe we are taking this another step beyond - let the faculty and the students construct their own educational journey and materials by virtualizing the licensing and format of the central teaching resource - the casebook. The virtualized casebooks are available via the internet at lawbooks.cali.org or cali.org/elangdell.  

 



Virtual Langdell® was initially created by Prof. Jane K. Winn to provide information about law on a global communications network.

 

Copyright 2021 The Center for Computer-Assisted Legal Instruction. All rights reserved.

  

VIRTUAL LANGDELL is a federally registered trademark in the United States.